Summer is fast-approaching, and that means you and our furry friends are spending more time outside. Staying up to date on your pet's annual heartworm testing and keeping them on a monthly preventative is very important to ensure your pet does not contract heartworms.
Here are some symptoms to look out for if you believe your pet may have heartworms: Coughing, Fainting, Erratic heartbeat, Fatigue, and Difficult breathing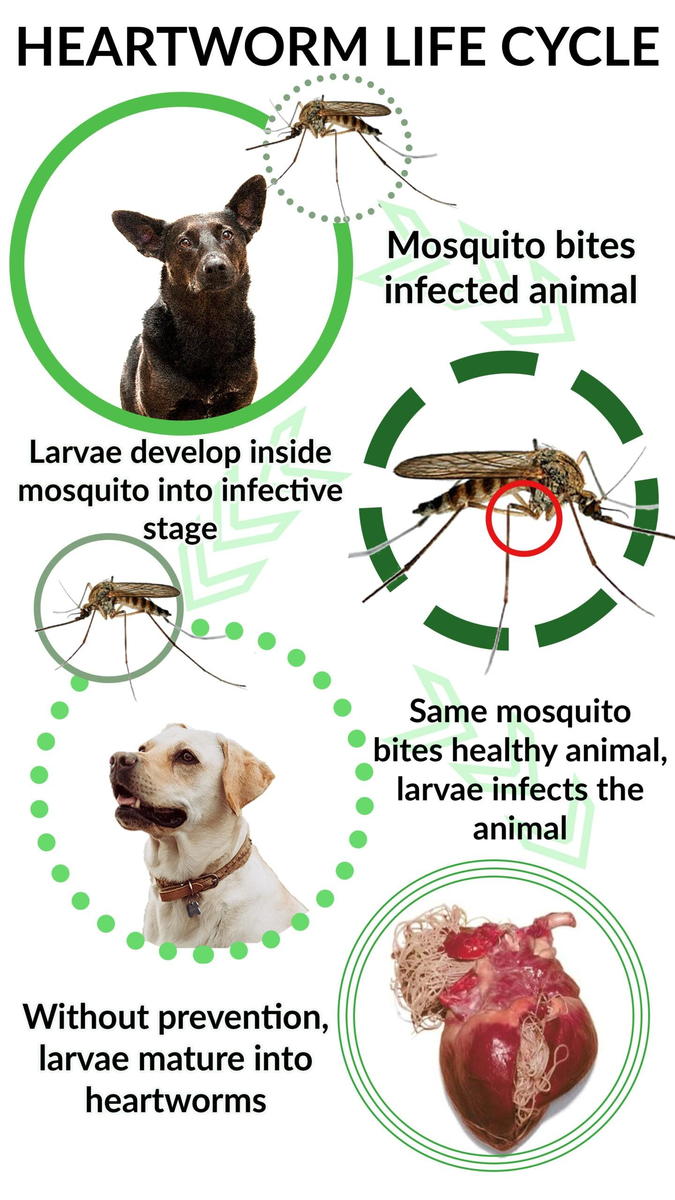 Monthly Prevention
For dogs, we recommend Simparica Trio, an all-in-one oral monthly preventative that protects your pet from fleas, ticks, heartworms, and some intestinal parasites. If you prefer a topical product, we recommend Advantage Multi, which takes care of all of those parasites, minus ticks.
For cats, we recommend Revolution Plus or Advantage Multi. Both monthly preventatives are topical medications that protect your pet from fleas, heartworms, and some intestinal parasites. Revolution Plus also protects against ticks.
You can purchase these medications on our website, by clicking on the pharmacy tab at the top of the page. From there, you will be redirected to our online pharmacy, VetSource.
Feel free to visit our website at www.kittelfamilyvet.com for trusted links, product savings, and additional information!
Be sure to download our Pet Desk app and opt into our rewards program, "The Kittel Club"! Here, you can review your pet's reminders, request appointments, cancel appointments, and more!
You can also download the Pupstanding app to help you in your journey in raising a new puppy in fun, safe, and manageable ways!
Check out our website www.kittelfamilyvet.com and find us on Facebook and Twitter.
COVID UPDATES:
For most services, we're still practicing curbside-care, where our staff comes outside to you. Please be sure to call us any time you arrive outside the office so we know you're here and can get you taken care of.
On 3/1, we began allowing a limited numbers of clients to enter our office to be present for their pet's examination by the veterinarian. Clients who enter the office MUST be escorted in by a staff member, wear a mask, social distance while inside, and wash their hands upon entry. Our lobby and waiting room remains closed to clients at this time. Please understand that our policies may change with short notice depending on what California's COVID phases/restrictions allow.